It's Diva, Riot, Kid, & their friends LIVE on TV as the world celebrates Diva's 15 years of killer tracks and badassery. Then, watch as Kid, Howler, & Goldstar (The Sidekick Trio!) square off against The Vaudevillains live on stage in a rare appearance at a carnival. Then, Side B is packed with familiar faces bringing you the sweet jams you love.
Two tracks. Two artists. Past/present. First listen to Psionaut about the early days of the Riot Squad. Then, check out hot shot chart-blazer juniorang as he tells you what's comin'.
Riot Diva. Riot. Kid. Goldstar. Task Force. Ally. Sure Shot. The Supernovas. Dance Commander. Doomerang. Flashback. All the hit makers. Flashback kidnaps Riot Diva & Goldstar and the Heroes & Vigs of NJ respond! Featuring tracks by Sure Shot, Ellie Martinez & Roberta Whitley, The New Local, & Task Force, Side B keeps it coming.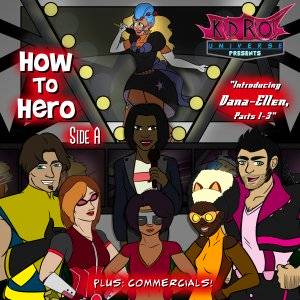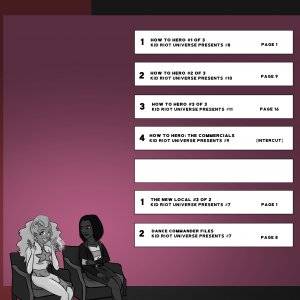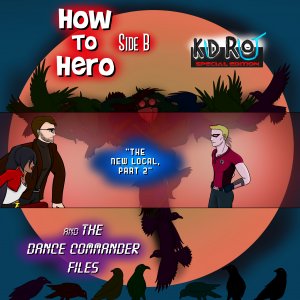 Dana-Ellen McClintock, The Puffer, number one selling recording artist, model, actress, mega-celebrity, super. NJ-State, Task Force & Goldstar, have two of the highest-approval ratings in The US-State Program. It was a mashup that was bound to happen. Featuring Roberta Whitley, Dance Commander, & underground hit The New Local, this is How To Hero.
Slow it down, throw it back, and drop it beat – Kid Riot & The Squad play out the aftermath of Diva Danger.